Work
Past projects and publications, and ongoing work
The ROI of Kindness:
Stimulating Innovation via Accounting Management
Published by Thompson and Reuters US Tax & Accounting
Co-Authored with Linda Cohen
#CareerMilestone! Receiving my printed copy of this 'All Women's Authors' edition of Cost Management was a spectacular moment.
To be included among such accomplished women made this being my first formal publication just that much more special.
In this article, Linda Cohen and I discuss how managers can leverage the resources at their fingertips to create an environment that stimulates innovative thinking and collaboration while maintaining procedure and due process.
This wouldn't have happened without Linda Cohen. Many thanks are owed after years of working together, but this one might take the cake. Thank you endlessly, Linda.
And a huge thanks to Gary Kapanowski, Anali North Martin, and the whole team over at Thompson and Reuters! The process was so enjoyable and seamless, I cannot wait to work with them again in the future.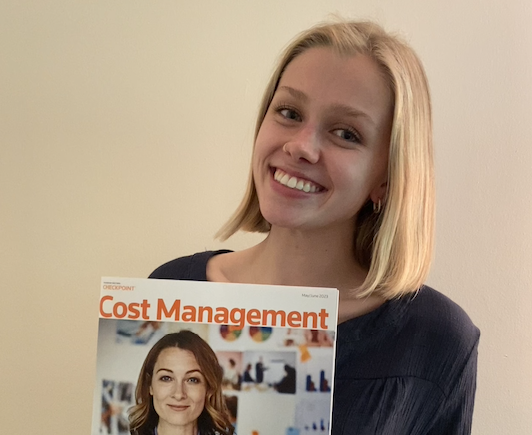 Automation has long been argued as one of the best things to ever happen to the world of financial management. Between streamlining p…
Northwest Fencing Center
Client
Northwest Fencing Center is a non-profit athletic center that has been providing people of all ages with classes, camps, and private lessons since 1972. NWFC specializes in foil and epee with a strong focus on the core foundations of fencing.
I was hired by NWFC to completely revamp their website. 
At the start of the fencing season (September-June), USA Fencing named NWFC as one of Five Clubs Named 2022-2023 Club of Excellence Honorees.  
NWFC was named the Marketing and Communications Honoree for their digital communications, and newly updated website. "To make things even more engaging, the club updated their website for an easier view for a 'non-member' to read and understand and then created a "member hub" which has what members are looking for quickly."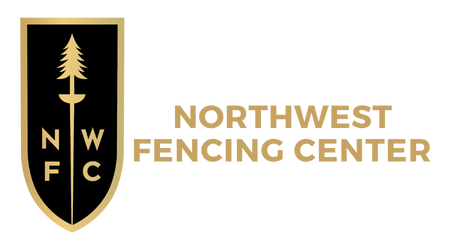 Partnership Highlights:
Website rebuild and ongoing SEO.
Data analysis and reporting.
Digital marketing strategy development. 
Linda Cohen Consulting
Client 
Linda Cohen, also known as The Kindness Catalyst, is an international keynote speaker. Linda shares the ROI of kindness with businesses and associations through customized interactive programs for team meetings and conference keynotes. 
Linda has published two books, appeared on numerous podcasts and webinars, and has been featured by multiple publishing networks for her kindness message. 
My primary role in working with Linda is to oversee her marketing efforts and support her in strategic development as she grows her speaking business. Over the years we have surpassed expected goals, developed new product packaging, launched a book, and much more. 
Partnership Highlights:
Strategy and ICP development.
Website rebuild and ongoing SEO.
Content development.
Data analysis and reporting.
Copywriting for newsletters and articles.
Outbound marketing efforts.
Blomquist Consulting
Client
Blomquist Consulting is a Human Resources consulting agency that institutes positive change for the better of organizations and their employees.
Led by founder and principal consultant Chris Blomquist, started Blomquist Consulting to help organizations improve company performance by leveraging their teams and current resources. 
I began working with the Blomquist team as Chris was first building the business. With only a name and a domain to start, we quickly developed a brand identity and online presence that attracted clients. In just a few months, their client roster had grown tremendously and the brand established solidified market recognition. 

Partnership Highlights:
Brand identity and logo design. 
Strategy and ICP development.
Initial website build and ongoing SEO.
Content development. 
Copywriting for articles.
Anne-Louise Sterry & Audacious Joy
Client
Anne-Louise Sterry is an internationally recognized motivational speaker and performing artist, performing for over 400,000 people across America and Europe. 
Throughout her career, Sterry has recorded and produced seven albums and has received multiple awards for her original songs. She is an award-winning Toastmaster, former show host on The Women's Information Network, and author of her very own cookbook, Aunt Lena's Cucina.  
My role in working with Anne-Louise is focused on increasing her online presence and ongoing website management for her two businesses; Anne-Louise Sterry Music, and Audacious Joy. Over the years of working together, we have produced co-written and independent music, released all new Keynote Concerts, and even secured an invitation to Global Songwriters' Connection's ten-year celebration! 

Partnership Highlights:
Product development and promotion. 
Brand identity and logo design.
Strategy and ICP development.
Initial website build and ongoing SEO.
Content development and social media management.
Vikki Espinosa & Associates
Client
Vikki Espinosa is a Career Strategist and Certified Professional Coach. Vikki works with individuals, teams, organizations, and managers to bring mobility to employees' careers.
Prior to founding her consultancy, Vikki was at Intel for over 30 years. As Intel's Career Strategist and People Program Director, she drove organizational growth through innovative employee development courses, advancing internal learning management systems, and developing recruitment and retention programs. 
My role in working with Vikki was to support and guide her through the process of initiating her business. We developed brand identity, fine-tuned product concepts and pricing strategies, and created a marketing strategy for driving business growth.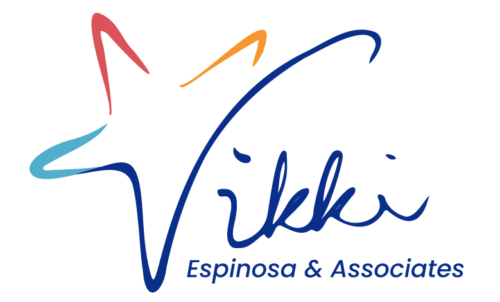 Partnership Highlights:
Product development and promotion.
Brand identity and logo design.
Marketing strategy and ICP development.
Initial website build and ongoing SEO.
Content development and social media management.
Funnel Media Group
Vice President of Marketing 
Previous Role 
I began my marketing career in content and quickly realized I had a hunger for much more than content alone. This position allowed me to pursue skills and topics of marketing I found most interesting at a very early stage of my career, while bolstering my understanding of other business functions.
During my time in podcasting, I advanced to a VP of Marketing role, allowing me to lead a small team and serve as a facilitator between clients' visions and the tasks prioritized to deliver. This role also allowed me to collaborate daily with industry experts, deepening my interest in saas technology and desire to learn continuously.
In this role, I managed a wide variety of B2B digital marketing initiatives. Here are some of the highlights:
Trained new employees on digital marketing tasks and cultivated systems for duplicatable success.
Developed book launch promotion campaigns for 2 authors; maintaining Amazon Best Seller listing in business books for nearly 3 months.
Created material for brand-investor presentations and B2B professional development workshops.

More Role Highlights:
Developed highest grossing product and managed production and use. Margin of 90.29%, producing 12 packages per month for 8 accounts.
Served as the lead on all data tracking, analysis, and reporting. Produced 36 reports per year leveraging data from 7+ sources to create digestible, actionable application suggestions. 
Assisted with the development of core marketing strategy, brand objectives and values, and branding for 10+ startups.